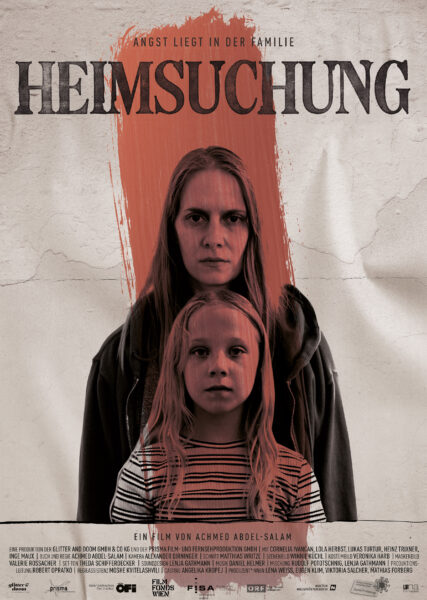 Psychological Horror
Screenwriter and Director
In movie theaters around Austria
Logline
When an alcoholic mother has to return to her rural home town she uses the opportunity to rebond with her 8 year old daughter. Their troubled relationship takes a turn for the worse when a deep trauma resurfaces.
SMOTHER – Fear runs in the Family
Funding
Production Funding by the Austrian Film Institute, ORF and the Vienna Film Fund 2021. Project Development Funding by the Vienna Film Fund 2019, and the Austrian Film Institute 2018. Script Development Funding by the Austrian Film Institute 2016.
Cast: Cornelia Ivancan, Lola Herbst, Heinz Trixner, Inge Maux, Lukas Turtur
Director: Achmed Abdel-Salam
Screenplay: Achmed Abdel-Salam
Director of Photography: Alexander Dirninger
Editing: Matthias Writze
Producers: Lena Weiss, Eugen Klim
Production Company: Glitter and Doom Filmproduktion e.U
https://www.glitteranddoom.at/heimsuchung
Prisma Film
https://www.prismafilm.at/film/heimsuchung
Senior Producers: Viktoria Salcher, Mathias Forberg

ADAM
Thriller
Screenwriter and Director
Production Company: CAPRA Film
https://www.caprafilm.com/adam/
Project Status: Script Development
Funding
Script Development Funding by the Austrian Film Institute, 2020
Logline
tba
Cast
tba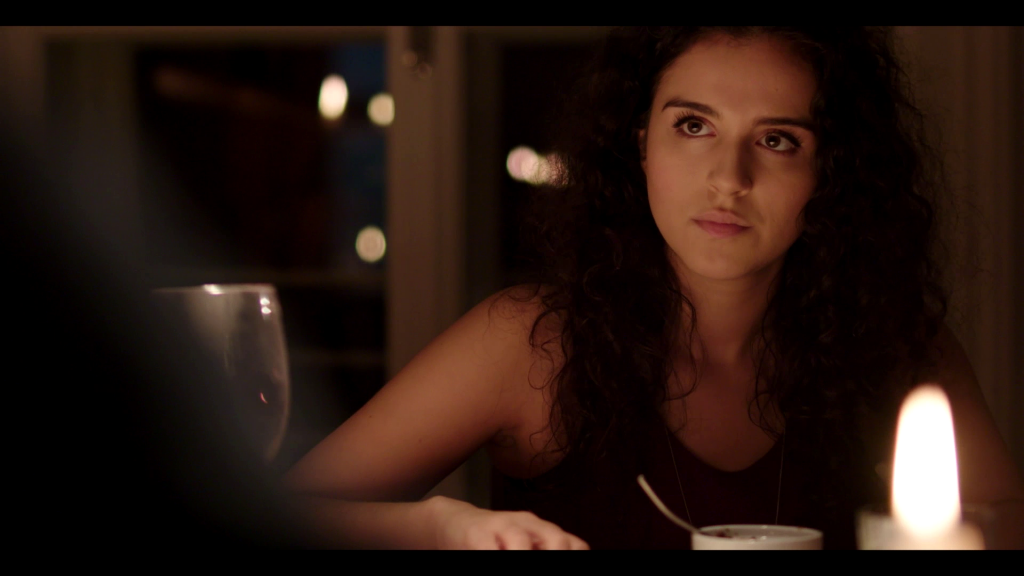 2018, Short
19:03 min./HD/
When Adam, a narcissist, meets the very down-to-earth Esra, he tries to impress and conquer her. The story of a shallow man who's forced to face his inner self.
Cast: Mariam Hage, Achmed Abdel-Salam, Alexey Hartlieb-Shea, Nicola Neuer
DoP: Mathias Seebacher
Editing: Matthias Writze
Sound: Norbert Bichler, Anna Grenzfurthner, a.o.
Producer: Saskia Arth
Sponsors: MA 7 – Wien Kultur, isa science
Festivals: 19th Landshut Short Film Fest – World Premiere, Short to the Point (Romania) – nominee January 2018, Changing Face International Short Film Festival (Australia) – Winner: Best student short April 2018, Cannes Short Film Corner 2018, Official Selection: Palm Springs International Shortfest 2018 – Northern American Premiere, Lebanon Independent Film Festival -Nominee Best Foreign Short Fiction, Cannes Short Film Festival 2018, Linz International Short Film Festival 2018, Austrian Independent Film Festival 2019 – Winner: Best Love Film/Romance 2018, Miami Short Film Festival 2018, Nahia Film Fest – Int. Short Film Fest about sex, geender and eroticism 2018, Filmfest Düsseldorf 2018
Electronic Press Kit:
https://usercontent.one/wp/abdel-salam.at/wp-content/uploads/2018/05/Electronic-Press-Kit.pdf
The full short film on Vimeo: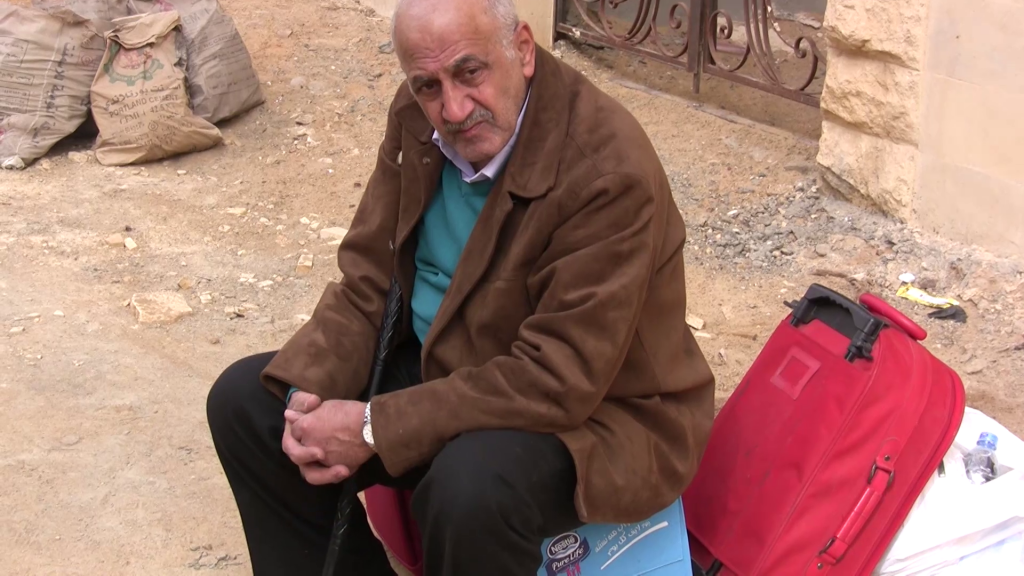 2017, Essayfilm
22 min./HD/
Conceptualized, written and directed by 
In Fabruary 2012 director Achmed Abdel-Salam travels to Egypt with his father, who was born and spent half of his life there. One year after the president's downfall the aftereffects of the revolution are still very noticeable throughout the country. The filmmaker uses this scenario to reflect on identity and the shortcomings of language. The camera is glancing at faces that tell stories of their own, or catching glimpses of moments which could easily serve as miniatures of a broken system. In its narrative center, however, the film deals with a father-son relationship and the wish for finding ways of communicating with one another.
Cast: Ali Abdel-Salam, Sabry Nagy, Hamada Nagy, u.a.
2016, Short
8 min./HD/
Filmacademy Vienna
A young couple. An argument. A conciliation and shared moments of silence.
A film about intimacy and the limits of verbalizing emotions.
Screenwriter/Director: Achmed Abdel-Salam
Cast: Yana Eresina, Achmed Abdel-Salam
DoP: Anna Hawliczek
Sound: Thead Schifferdecker
Producer: Dominik Brauweiler
The Concept:
Shot without a script in only one day. The director felt that his involvment as an actor, being able to direct the scene from within, and using private video footage of himself would add to the feeling of intimacy.
2013, Short
12 min./16mm
Filmacademy Vienna

JAN, 41 years old, wears an electronic tag. More than 6 months he spent in prison. Now he's serving a period of home detention under electronic monitoring. Before that he was a teacher. Today he works as a mechanic in his father's garage.
One day he meets 16-year-old INA, who lives in the same apartment building with her exhausted mother.
Screenwriter/Director: Achmed Abdel-Salam
Cast: Johannes Zeiler, Julia Plach
DoP: Mathias Seebacher
Editing: Melanie Ratz
Sound: Michael Zachhuber
Producer: Nikolai Gemel
Sponsors: MA 7 – Wien Kultur, isa science, Cash for Culture
Festivals: Shortynale Klosterneuburg 2013,  Filmfest Düsseldorf 2013
2011, Short
11 min./16mm
Filmacademy Vienna
At night-time a woman and her little son rush into a self-service laundry. A bloody shirt has to be cleaned. While the seemingly traumatized mother is busy trying to calm down, the boy starts talking to the only other customer – an insomniac man. Their casual chat takes a turn, when the boy asks him the same question his mother already couldn't answer: "What's it like being dead?"
Screenwriter/Director: Achmed Abdel-Salam
Cast: Margot Binder, Elias Kollarits, Massud Rahnama
DoP: Mathias Seebacher
Sound: Anna Hawliczek, Jessica Lind
Producer: Lena Weiss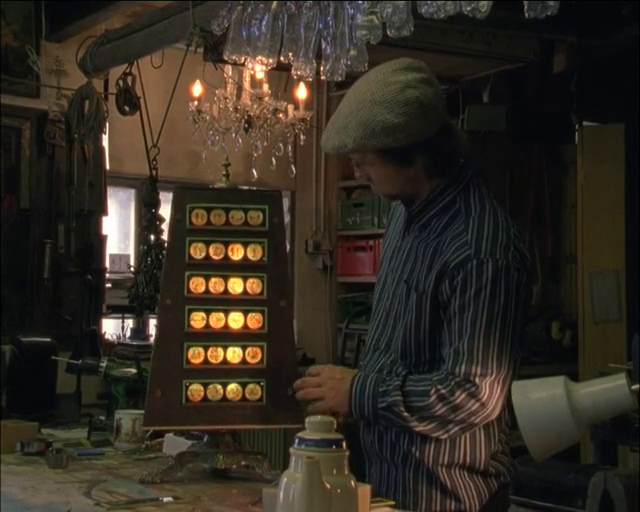 2011, Documentary
8 min./16mm
Filmacademy Vienna
Conceptualized, directed and edited by
"The workshop shall enchant people. And people shall enchant the workshop. That's how it shall be."
– Mike Wanzenböck
Cast: Mike Wanzenböck
DoP: Nikolai Gemel
Sound: Matthias Writze
2011, Short
3:41 min./HD
Filmacademy Vienna
Conceptualized, directed and edited by
A young woman flees from her violent partner. But running is not enough.
Cast: Ulli Abdel-Salam, Momo Ghanim
DoP: Alexey Hartlieb-Shea